Wordle in game in the World. A daily game - guess the country based on the map image!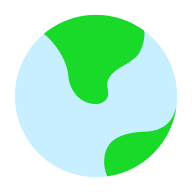 worldle.teuteuf.fr
You get 6 guesses to name a country or territory—you're shown a map outline.
Each guess tells you how far your guess is from the target, and what direction the target is from your guess. There's a proximity column too, which seems useless to me.
#Worldle #30 4/6 (100%)
🟩🟩🟩🟩🟨➡
🟩🟩🟩🟩🟨↖
🟩🟩🟩🟩🟨↖
🟩🟩🟩🟩🟩🎉