Whoa, this one threw me off big time. The outline looks like there is an island, which makes it seem like there is a coast on that side. But it's actually a land island where a small part of the country is completely surrounded by the neighboring country. I didn't even know there are any places like that.
#Worldle #177 6/6 (100%)
🟩🟩🟩⬜⬜↖
🟩🟩🟩🟩⬜↘
🟩🟩🟩🟩🟨↖
🟩🟩🟩🟩🟨⬆
🟩🟩🟩🟩🟨⬅
🟩🟩🟩🟩🟩🎉
Wordle in game in the World. A daily game - guess the country based on the map image!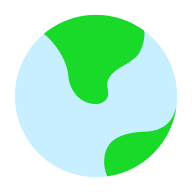 worldle.teuteuf.fr