I am purchasing a gaming PC for my nephew's bday and am hoping I could get some help on choosing.
From what his dad has told me I am looking at the two options in the links.
Is there one that is better than the other..or is there another pre-built option I should be looking at?
Thank you, I really appreciate any info...I am completely out of my element, but want to make sure I am getting him a decent PC.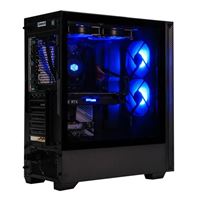 Get it now! Find over 30,000 products at your local Micro Center, including the G706 Gaming Desktop Computer; AMD Ryzen 7 3700X 3.6GHz Processor; NVIDIA RTX 2070 Super 8GB GDDR6; 16GB DDR4-3200 RAM; 1TB SSD; 10/100/1000 LAN + WiFi 5 WLAN; Windows 10 Pro

www.microcenter.com