I guess since 2017, I have maintained a level of suspicion that Bandai Namco Studios like most Japanese developers have always hated PC gamers and my suspicion has been confirmed through the announcement of Mobile Suit Gundam: Extreme VS Maxi Boost On, a game from the same developers that made SoulCalibur VI, Tekken 7, Ace Combat 7, Tales of Berseria and Code Vein. While fans of those games have celebrated their release on PC, it is apparent to me that those games have really only sold the bare minimum required to tell the developers to keep making PC games and the recent Gundam announcement shows that the bare minimum is no longer acceptable.
If the devs are to keep making PC games, a mass purchasing of the upcoming Tales of Arise will need to be organized so as to tell the devs to not abandon PC gaming entirely. this is especially important for fans of Tekken 7 and SoulCalibur VI as the notion of those games getting next-gen console ports is extremely likely so as to sell another Season Pass moving on from the current lineup of DLC, and allowing Tales of Arise to fail will result in the PC versions of those games being abandoned in favour console-only updates.
To those who want Bandai Namco Studios' franchises to continue getting releases on PC, keep in mind that the fight for their PC support is a never ending battle and it will be necessary to purchase games that you may not necessarily be interested in just because they're made by the same people who have worked on games that you'd rather have.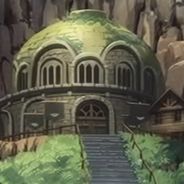 I initially started this group to rally people into buying in-app purchases for the now dead Rise of Incarnates, so as to convince Bandai Namco Studios to continue their PC support. (at the time, Nippon Ichi Software was absent from the Steam store, which fueled superstition) Despite the... steamcommunity.com
Final Battle!
FIGHT!