You may have noticed some annoying ugly yellow-and-blue shield icons on your desktop shortcuts. This is how to get rid of them.
There are at least a few different ways to do this, which you can find easily on Google search. Some pose security concerns or require you to wreck files. The easiest is to add
cmd /c start ""
to the shortcut target, but it doesn't always work. There's also a method using scheduled tasks, which I haven't tried because it looked like a hassle. This is what I do now, which I haven't seen suggested anywhere:
Open the directory where your game executable is located. Create a new text file and name it [executable filename].bat . . . game.exe would be game.bat. In the BAT file, put this text:
START X:\\path\"folder name with spaces"\executable.exe
Create a shortcut for the BAT file and place it on your desktop. Change the shortcut's icon.
If that's not clear . . .
Easy method from second paragraph:
What does the yellow and blue shield on program shortcuts on desktop indicate? In this guide, we will know what is the shield icon and how to remove it.
www.intowindows.com
My method:
Steps on how to start or open an exe file from within a Windows batch file.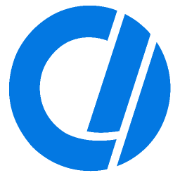 www.computerhope.com
The BAT file method would also be good if you use any other programs, like streaming or macro software, when playing games, because it enables you to launch multiple programs with one shortcut.
Last edited: