Ryzen 7 + RTX 3070 for $2k at Microcenter.
AMD Ryzen 7 5800X 3.8GHz Processor
NVIDIA RTX 3070 8GB GDDR6
32GB DDR4-3400 RAM
1TB SSD
10/100/1000 LAN + WiFi 6 WLAN
Microsoft Windows 10 Pro
Also has Alienware's liquid cooling and a 1000 watt power supply.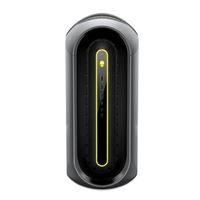 Get it now! Break down boundaries and immerse yourself in the game with graphics more realistic than ever before thanks to the multi-thread scaling capabilities of the new API DirectX 12.
www.microcenter.com