Greetings community!
This is the thread for sharing your flight adventures in Microsoft Flight Simulator 2020
Post a pic, maybe some info about the place you visited or perhaps you just want to hang out and enjoy the scenery. Ps: A small tip that might help you in taking some photos: You can stop the plane by pressing the PauseBreak key. This will make it possible to use the drone for some shots that might not be possible if the plane was moving.
Looking forward to seeing what you guys come up with
-------------------------------------------
My adventure today starts in Lofoten, a beautiful chain of small islands at Nordland county in Norway. Well known for the seasonal houses used by fishermen and tourists and for breathtaking vistas. Fishing is a big part of the economy and if you ever stop by, you have to try the salted/dried clipfish.
Røst (Rost) from the screenshot below is the first of these chains of small island and located northeast:
The second picture shows some of these small islands as we fly towards the northwestern parts of Lofoten:
Getting denser: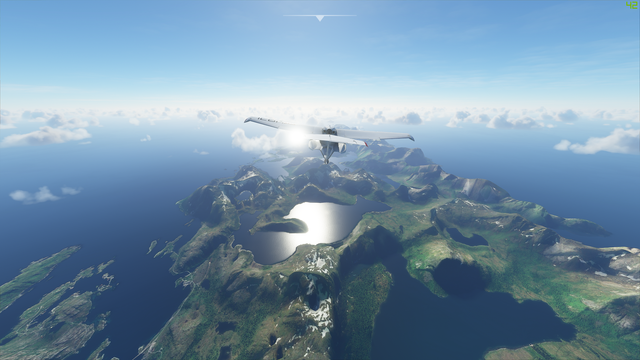 Stretching the legs a little:
Leaving an airport called Leknes roughly 1/3 of the way through Lofoten and my last screenshot as I managed to doze off and crash the plane in one of the many fjords:
Last edited: