This card is a replacement from a previous RMA.
The 3090 seems to stop giving a display as soon as an NVIDIA Driver is installed. After a few moments on a black screen the 3090 gets really hot and fans go to 100% before I force shutdown my PC.
I have tried DDU tool uninstall drivers and reinstall current NVIDIA Driver 516.94 as well as a few others such as 512.15 and 496.13 (which is listed on the gigabyte website for the 3090).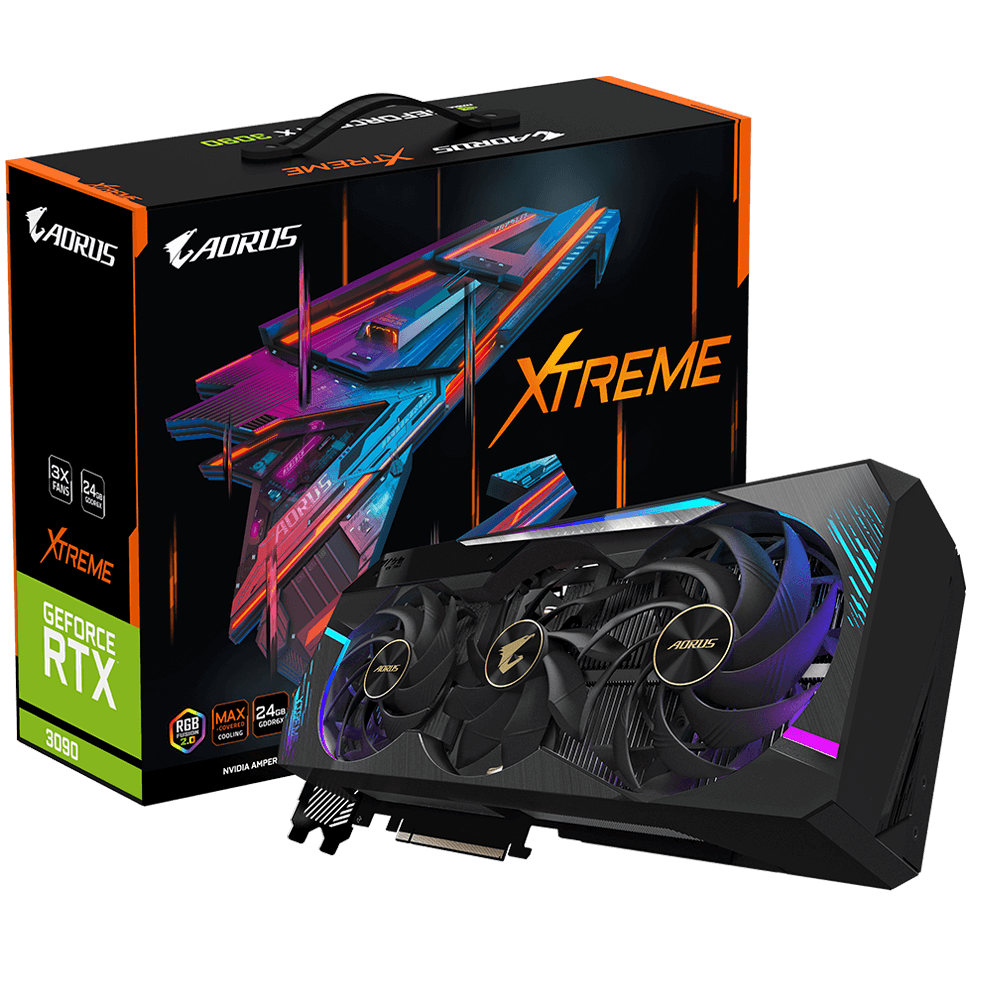 Discover AORUS premium graphics cards, ft. WINDFORCE cooling, RGB lighting, PCB protection, and VR friendly features for the best gaming and VR experience!

www.gigabyte.com
I have replaced the 3090 with my old 1080ti again during all of this and it works without a hitch. No issues.
The 3090 also did the same thing in my wife's computer and the display would go out as soon as the driver was installed. (She uses AMD and thus I was able to boot into the PC with the 3090...until driver installation of course)
VGA "error" light on MOBO lit up in both PCs once this issue occured and would only go away and allow me to boot with 3090 after I unstalled drivers and booted with Intel Integrated Graphics once before reinstalling the 3090.
Not sure if this is worth mentioning; There is a random loose PCB square inside the GPU. Stuck between the heatsink and outer shell. I can't see any markings on it other than "D33006" and "RoHS" and a serial number I can't make out... This card was a replacement from a previous RMA. It looks like it's connected to the rest of the gpu somehow.
I'm running a DP cable to 2k monitor @ 144hz
Specs:
CPU : Intel Core i7-12700K @ 5.0GHz
Motherboard : Gigabyte Z690 AORUS ELITE AX DDR4
Memory : Kingston FURY Beast 32 GB (2 x 16 GB) DDR4-3600 CL18
Graphics : Gigabyte GeForce RTX 3090 24 GB AORUS XTREME
Power : CORSAIR - RMx Series RM1000x 80 PLUS Gold Fully Modular ATX
Monitor : 1x Asus PG279Q ROG Swift 27.0" 2560x1440 IPS 165Hz 4ms G-Sync
Thank you for your help!